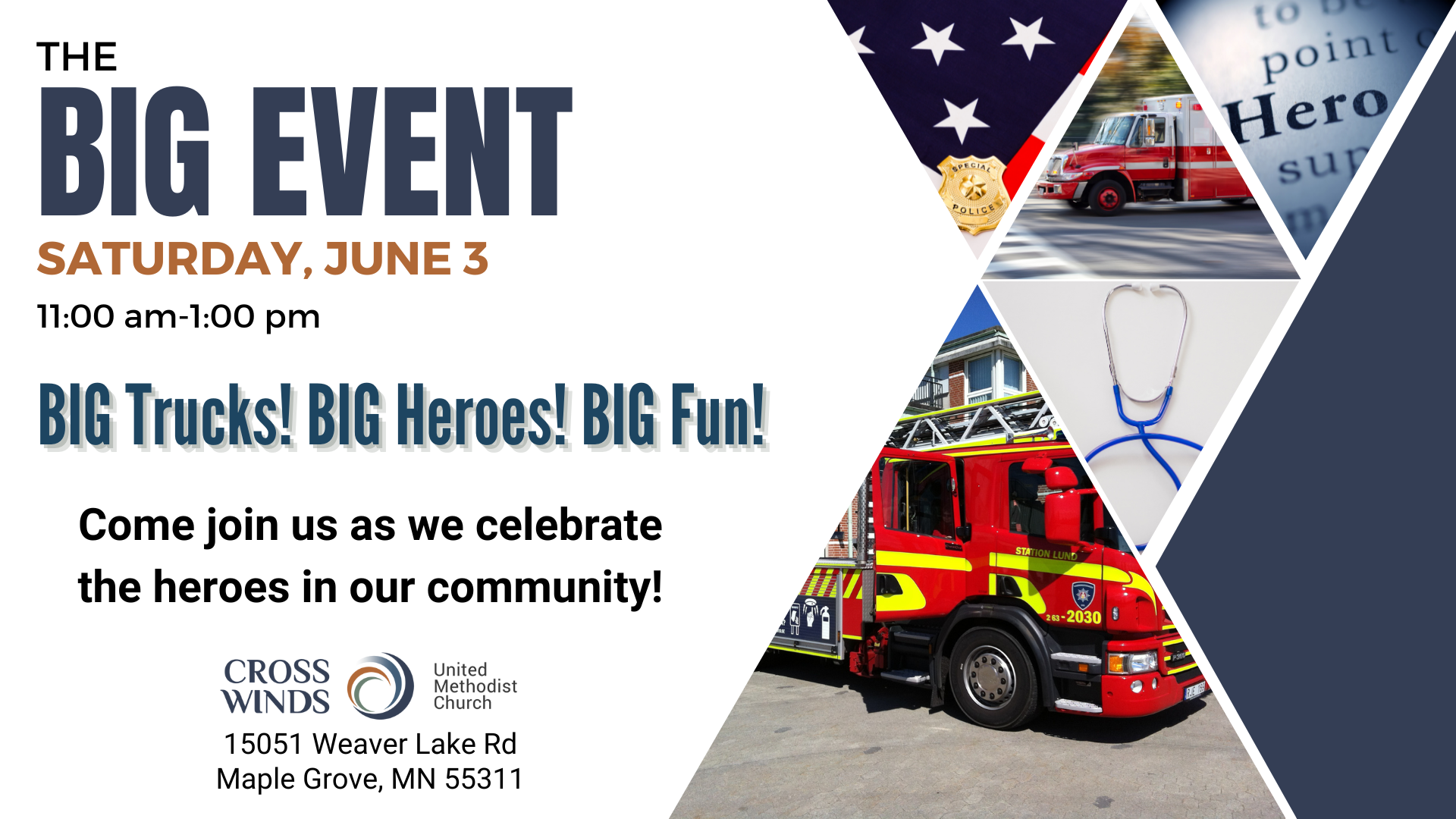 Volunteer for the Big Event
05.02.23

|

News, Children, Articles

| by

Michelle Schober

It is such an exciting time to be part of the congregation of Cross Winds! Things are changing inside our building and inside our hearts. "So let's strive together for the things that bring peace and the things that build each other up." Romans 14:19. When we work together, incredible things can happen! A volunteer team is needed for The Big Event on Saturday June 3rd. This event will recognize, honor and celebrate heroes in our community so let's join together to host a fun event for our community! Follow this link to see the volunteer opportunities and to sign up for the one that best suits you!