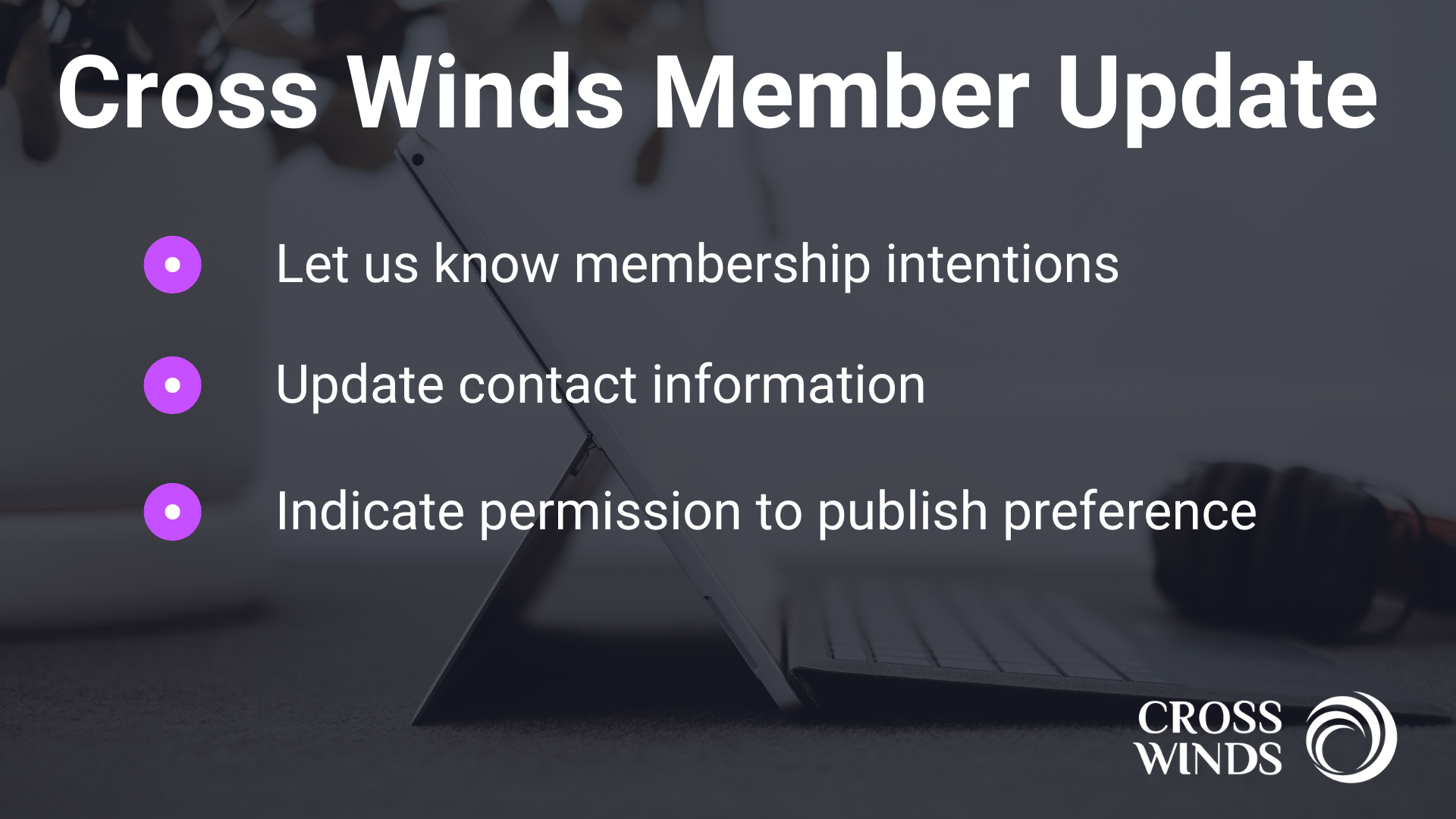 Membership Updates
04.10.23

|

News, Articles

Cross Winds Directory & Database Updates – Due June 1st

Cross Winds United Methodist Church is working on a new church database and directory which we hope will be ready this summer. We want to serve your needs so that you can stay connected with the people and ministry opportunities of Cross Winds. Please help by verifying the information we have on file for you and your family by filling out a household directory form.

The Cross Winds household form will allow you to:
Update your contact information

Provide specificity on how you would like your contact information shared (for example – office access only vs. published in the church directory)

Sign up for preferred means of communication

Subscribe to weekly email updates, prayer chain, or monthly newsletters
Properly caring for your contact information is vitally important for our administrative ministries. We not only want to ensure that we have the correct information for you, but also understand how you would like your information shared. Before printing the next church directory, we are asking each household to provide a specific permission to publish release note (see attached form) which indicates whether you want to be included in a church directory. We will not release your information to the congregation unless we have your permission in writing.
Please let us know your intentions concerning your personal information. Your response is needed by June 1.