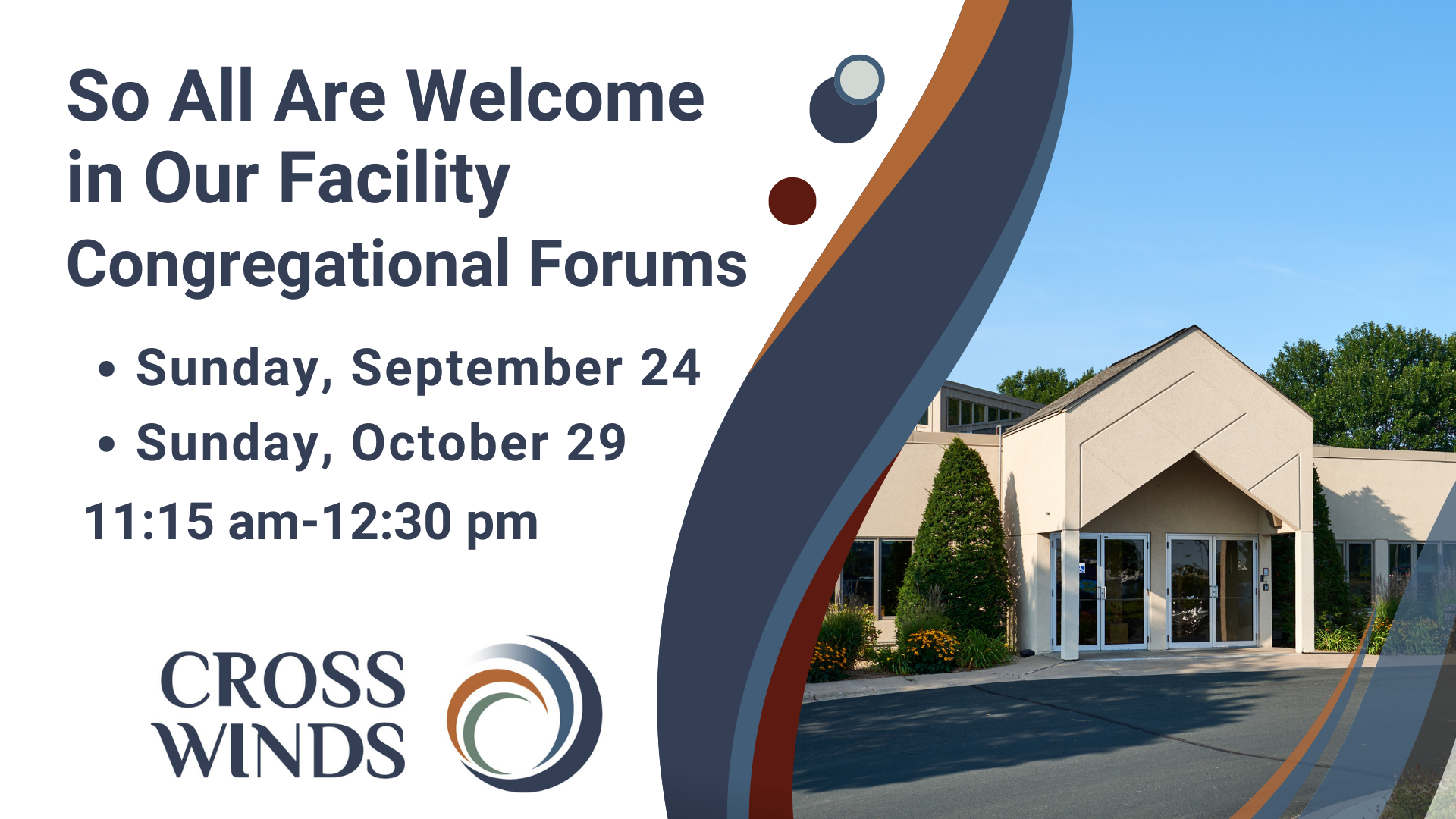 Fall Congregational Forums: So All Are Welcome In Our Facility
08.27.23

|

News, Articles
Fall Congregational Forums: So All Are Welcome In Our Facility
As renovations are nearing completion, we are committed to anchoring Cross Winds in the vision we have for our church and how we hope to steward the space for our flourishing community. With the help of Flourish Placemaking Collective as our consultants, this fall we are engaging in a series of intentional discernment conversations among elected leadership, staff, and the congregation to articulate our mission, vision, and values with respect to facility usage and future community partnerships.
We are grateful for our stakeholders team who will help lead these discussions: Becky Real (board chair), Karmyn Nelson (board), Brianna Bruers (board), Craig Machacek (board), Jeanine Ronning (board), John Mbali (board), Pam Wrolstad (board secretary and SPRC (Staff Parish Relations Committee) rep), Stina Koppes (pastor), Michelle Schober (Director of Administration, staff), Paul Crosland (trustees chair), Bill Lewis (Maple Grove community liaison) and Joyce Sluss (Minister of Community Engagement)
We invite all Cross Winds friends and members to two fall congregational forums which will provide mutual space for storytelling, dreaming, forming, and defining our vision for facility use in the years to come.
Please save the dates for these congregational forums:
Sunday, September 24

th

(11:15am-12:30pm)

- a time of dreaming and storytelling

Sunday, October 29

th

(11:15am-12:30pm)

- a time of forming and defining the vision
For more information, please contact Pastor Stina or Becky Real (Board Chair).