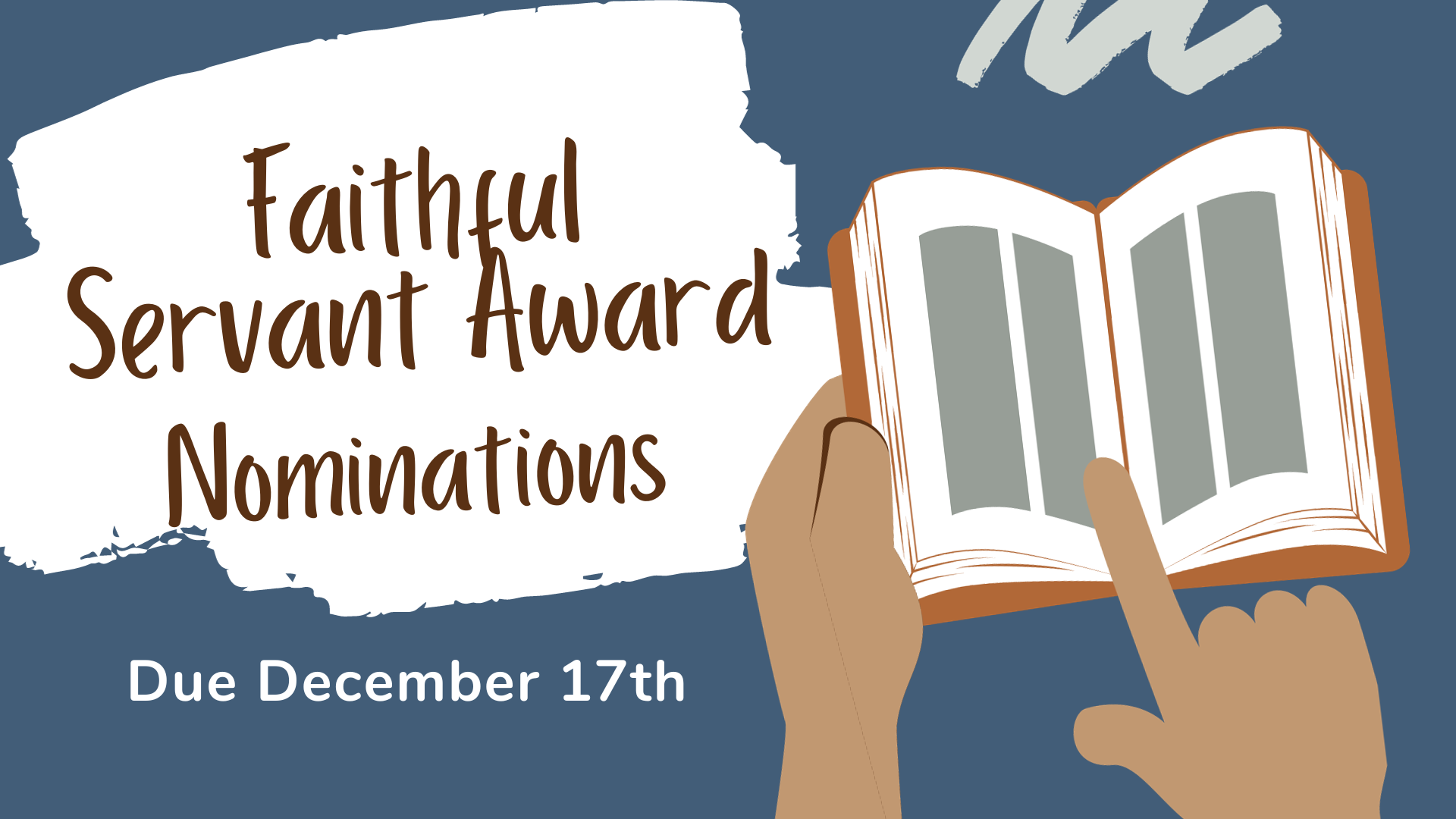 Faithful Servant Award Nominations
10.29.23

|

Stories, News, Articles

Faithful servant award 2024 - Nominations Due December 17th

Beginning in 2022, Cross Winds awarded its first annual Faithful Servant Award to congregation members to recognize volunteers who have given generously of their time and talents towards the efforts of Cross Winds. We are blessed with many people who give of themselves to this church in a variety of areas. The reasons include but are not limited to Building, Ministry, Education, Hospitality, Music, Sunday School, Worship leadership, Women's retreat, and Missions. Nominations are now open for the 2024 Faithful Servant Awards to be awarded later this winter. Please fill out a nomination form located on the Cross Winds website or paper copy on the welcome desk. Paper ballots can also be returned at the welcome desk. These should be returned by December 17.