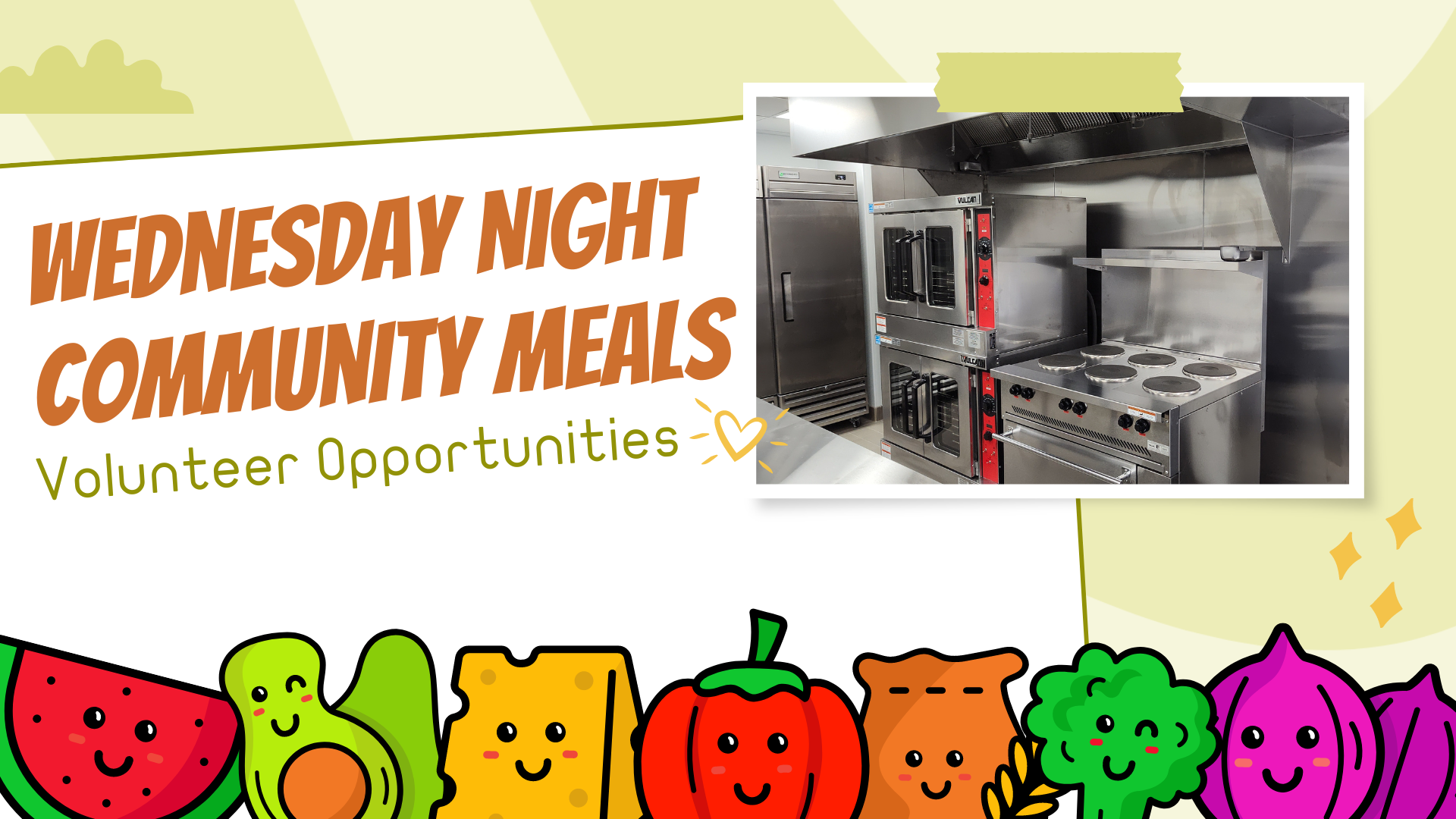 Community Meal Team - Volunteer Opportunities
08.03.23

|

News, Articles
Wednesday Night Community Meals Team – Volunteer Opportunities
Wednesday Night Community Dinners Starting in September
Cross Winds will be launching a Wednesday evening meal program on evenings when there is Wednesday evening programming. On community and class nights during the school year, dinner will be served (5:30pm-6:30pm) in the fellowship hall for all ages. Suggested donations will be posted to help offset the cost of food.
Volunteer Opportunities
Meal Team Coordinators (9-month commitment)
We are looking for 2-3 volunteers who will serve on the coordination team with Pastor Stina. These members are not responsible for cooking weekly but will provide leadership on equipping volunteers for work and assessing the emerging needs of the program.
Lead Cook (volunteer one meal at a time)
Volunteer to be the lead cook for one or more Wednesday evening meals. The Lead Cook will be responsible for necessary shopping and coordinating meal prep work needed with assistants to cook the meal. Prior to the first volunteer experience, you will receive orientation training.
Assistant Cook/Servers (volunteer one meal at a time)
Volunteer to assist with food preparation, service, and clean-up of a Wednesday night meal. No advance prep work will be required, but volunteers will be asked to help between 4-7pm for assistance with the evening meal when you are serving for the night.

To volunteer for any of these opportunities, fill out a volunteer interest form, connection card, or contact Pastor Stina ( ).