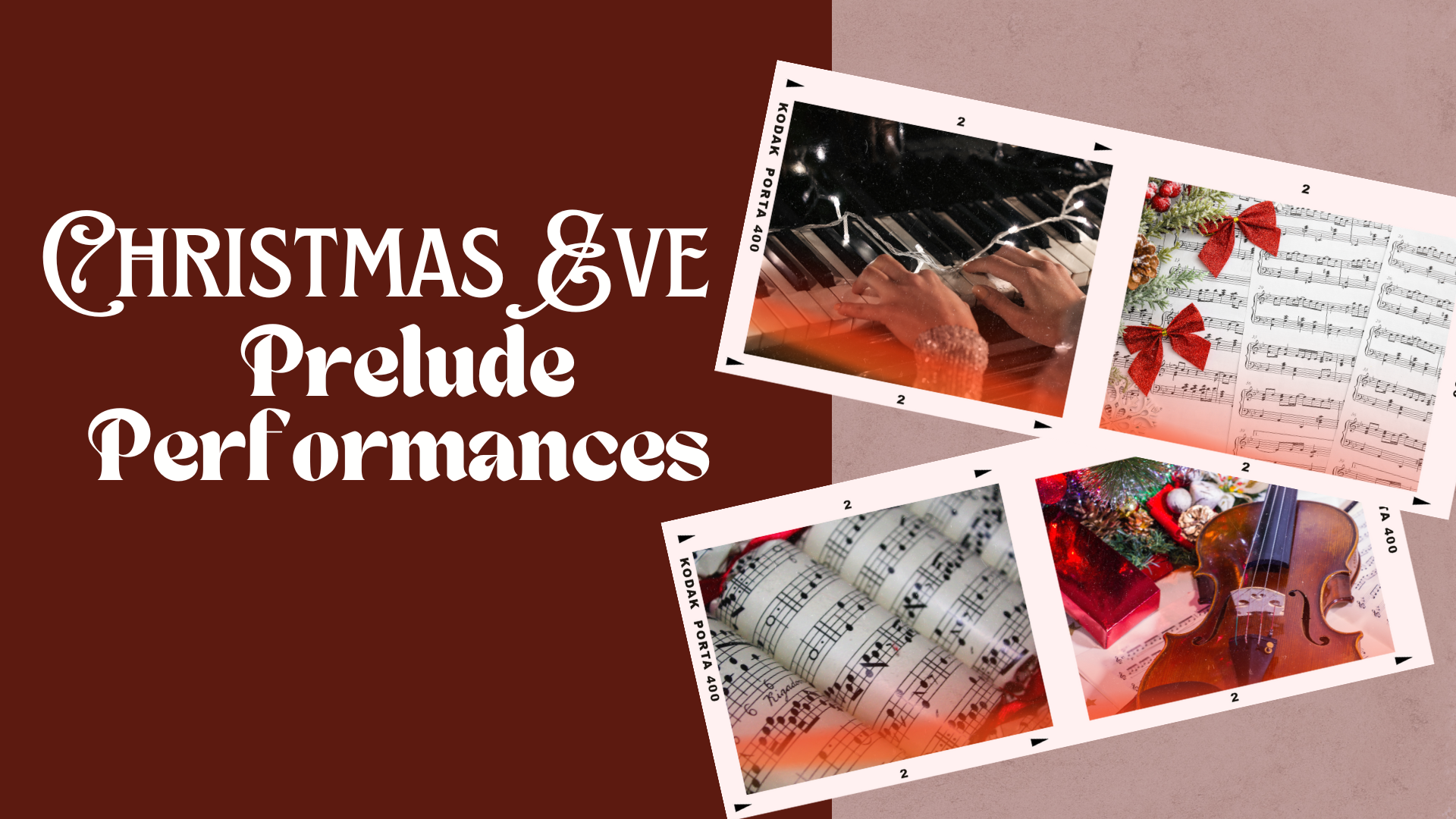 Christmas Eve Prelude Performances
10.29.23

|

Children, Articles

Christmas Eve Prelude Performances (December 24th, 4pm worship)

Does your child play the piano or another instrument? All kids/youth who have been studying the piano/instrument for 2 years or more are invited to play a Christmas carol before the service at the 4pm Family Christmas Eve service. Kids will need to arrive at CW at 3:30pm on Sunday afternoon. Register your kids to play by December 17th and our director Lori Lahtinen will reach out to you with more details.